Husky design Inflatable Snow / Water Sled for kids and toddler, 38" Long, [FUN-HUSKYM] by Jet Creations
Regular price
$ 27.50 USD
Regular price
$ 39.95 USD
Sale price
$ 27.50 USD
Unit price
per
Sale
Sold out
UPC Code: 

Bullet Features: 
[1]
Size 38 Length (Nose to Tail) by 20 Wide by 26 (bottom to Ear) all in INCHES.
[2]
ENJOY two of the greatest seasons of the year! The ultimate snow sled for WINTER, and perfect for SUMMER for riding or playing, in style.
[3]
heavy-duty Phthalate-free Vinyl.  Special construction bottom perfect for sledding on SNOW & WATER, comfortable your bottom will never touch the cold layer of snow.
[4] 
Two sturdy handles for safety. You can easily get your hands through the handles. Carrying the snow / water sled becomes easy with handles. Pull Loop Tab at the front of snow/water sled just insert a rope and PULL your toddler or child for added fun!
[5]
Inflatable Husky Snow/ Water sled (1) Instruction Sheet
 Description 
  Jet Creations Sled for SNOW &WATER.Winter Sled, and Summer Float 2-IN-1 Sled snow/water is specially Designed for toddlers and Kids. At 38 inches long, this SLED-FLOAT is made of heavy-duty vinyl that withstands up to 80lbs.
  Winters' never been this fun, and summers have never been better! you will be riding in style with this Inflatable. 
  Size: 38 Length (Nose to Tail) by 20 Wide by 26 (bottom to Ear) all in INCHES.
Contains:  Inflatable Husky Sled for Snow and Water (1)
Copyright © Jet Creations Inc. ALL RIGHTS RESERVED
Shipping & Returns

Free shipping available on all orders!

We ship all orders within 2 business days!
Care Instructions

Jet Creations products are designed to be last.  Below are helpful guides to maintain the value and quality of the product. 

1. DO NOT USE BLADES TO OPEN

Please avoid sharp objects or rough surfaces

2. COLD WEATHER: DON TO OPEN OR UNPACK IMMEDIATELY

In cold temperature the products may become rigid, easily a target to small punctures or tears.  To avoid "leaks" in JET inflatable, please store it at room temperature for at least 2 HOURS before unpacking and inflations. 

3. INSTRUCTION 

Please refer to the instruction guide about using routine care.

 
Share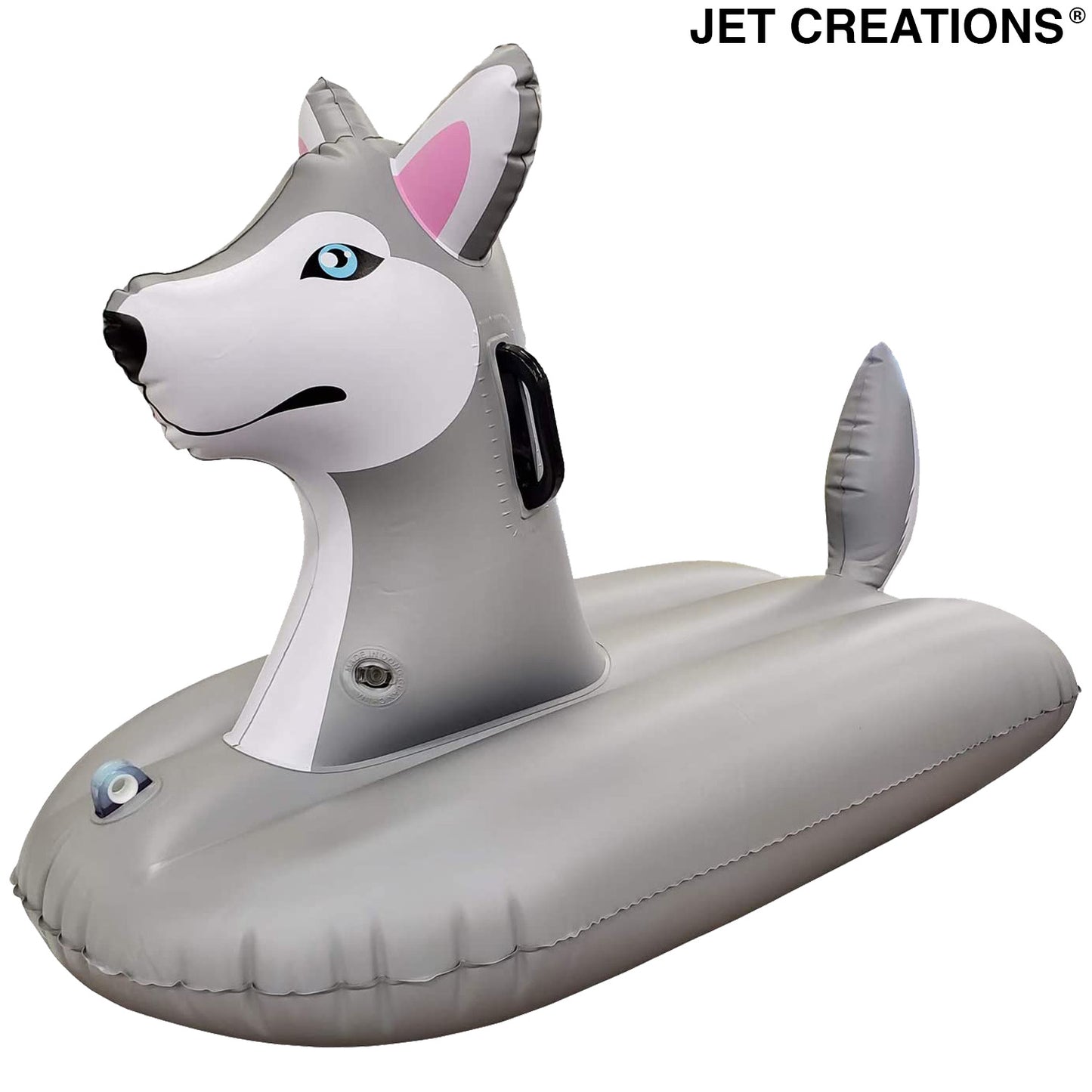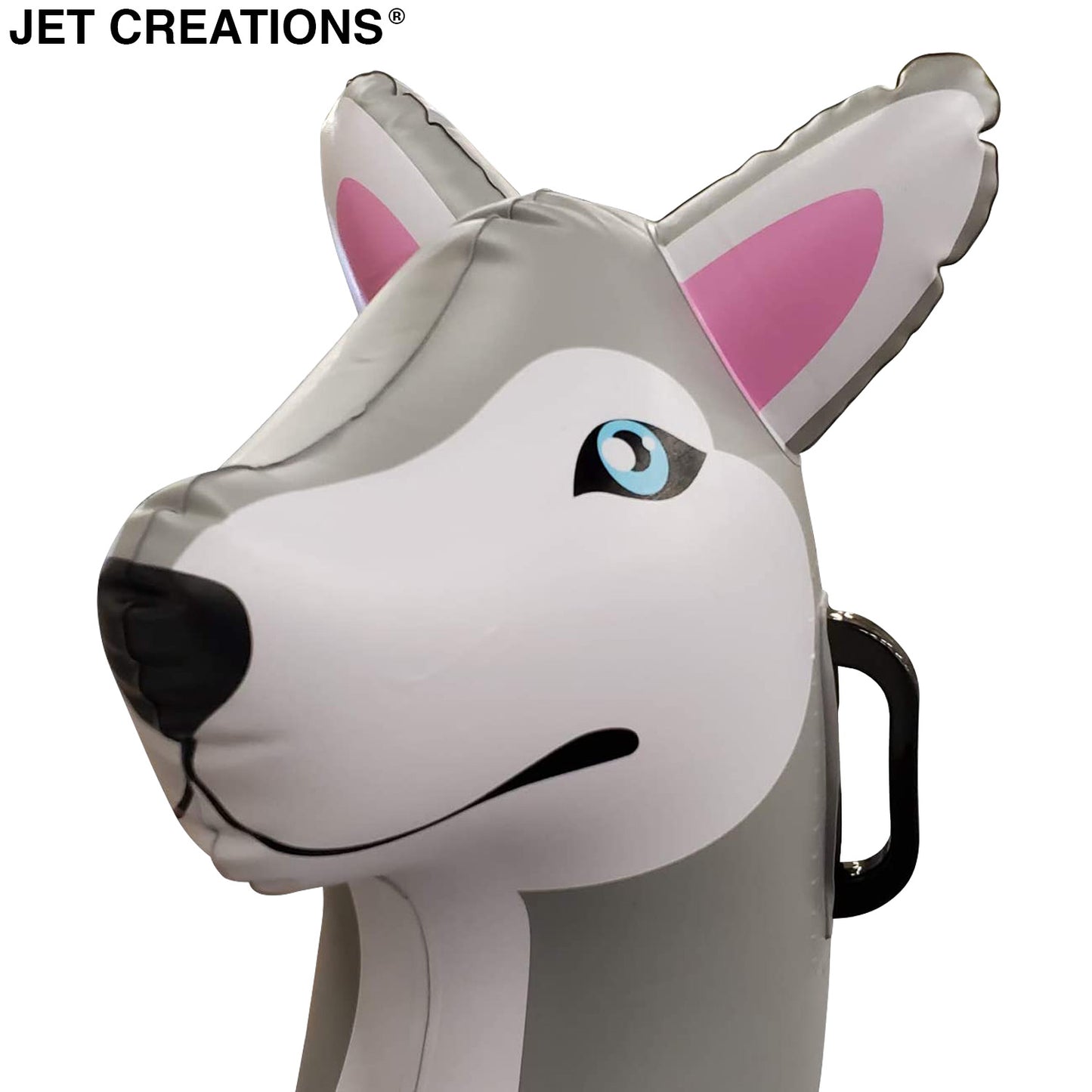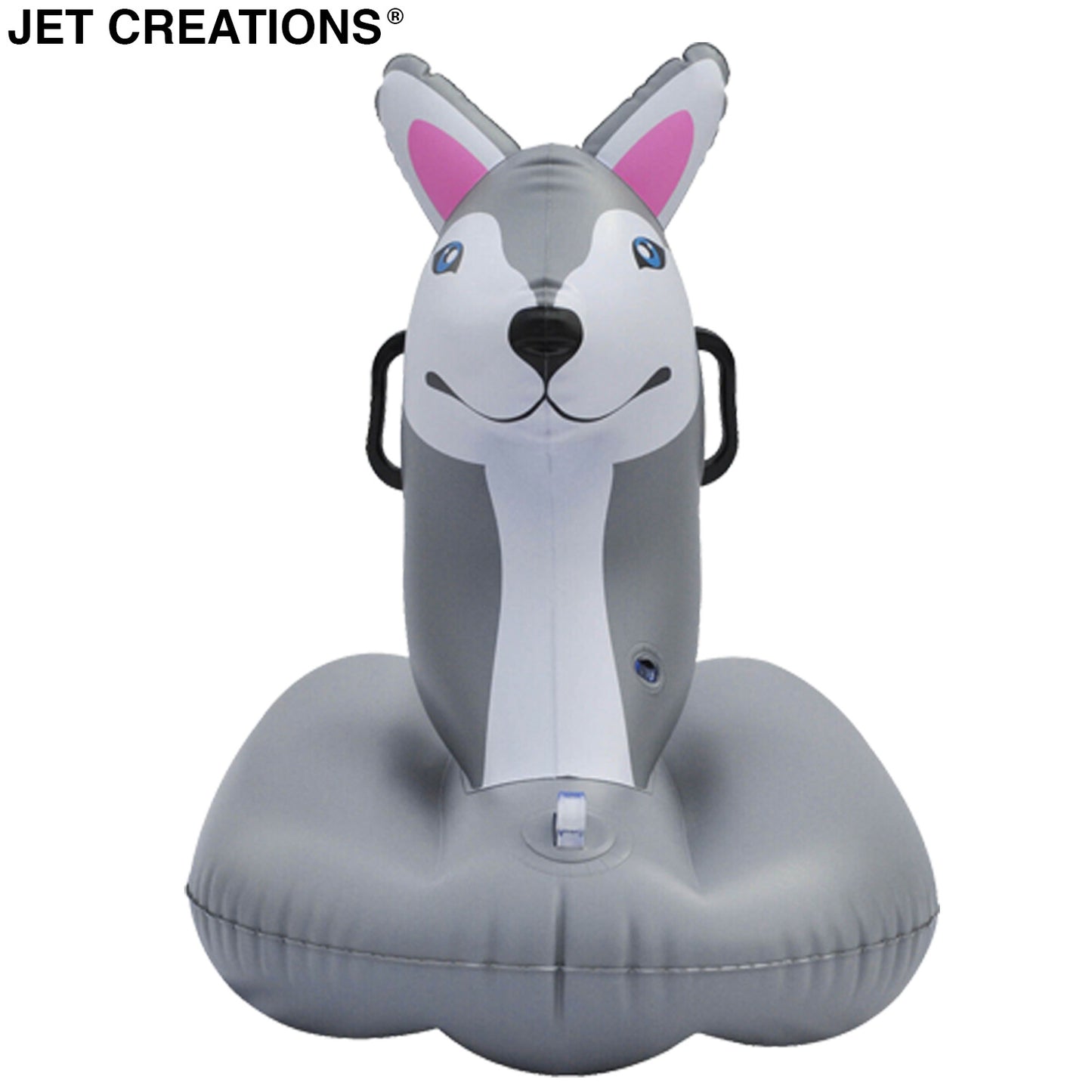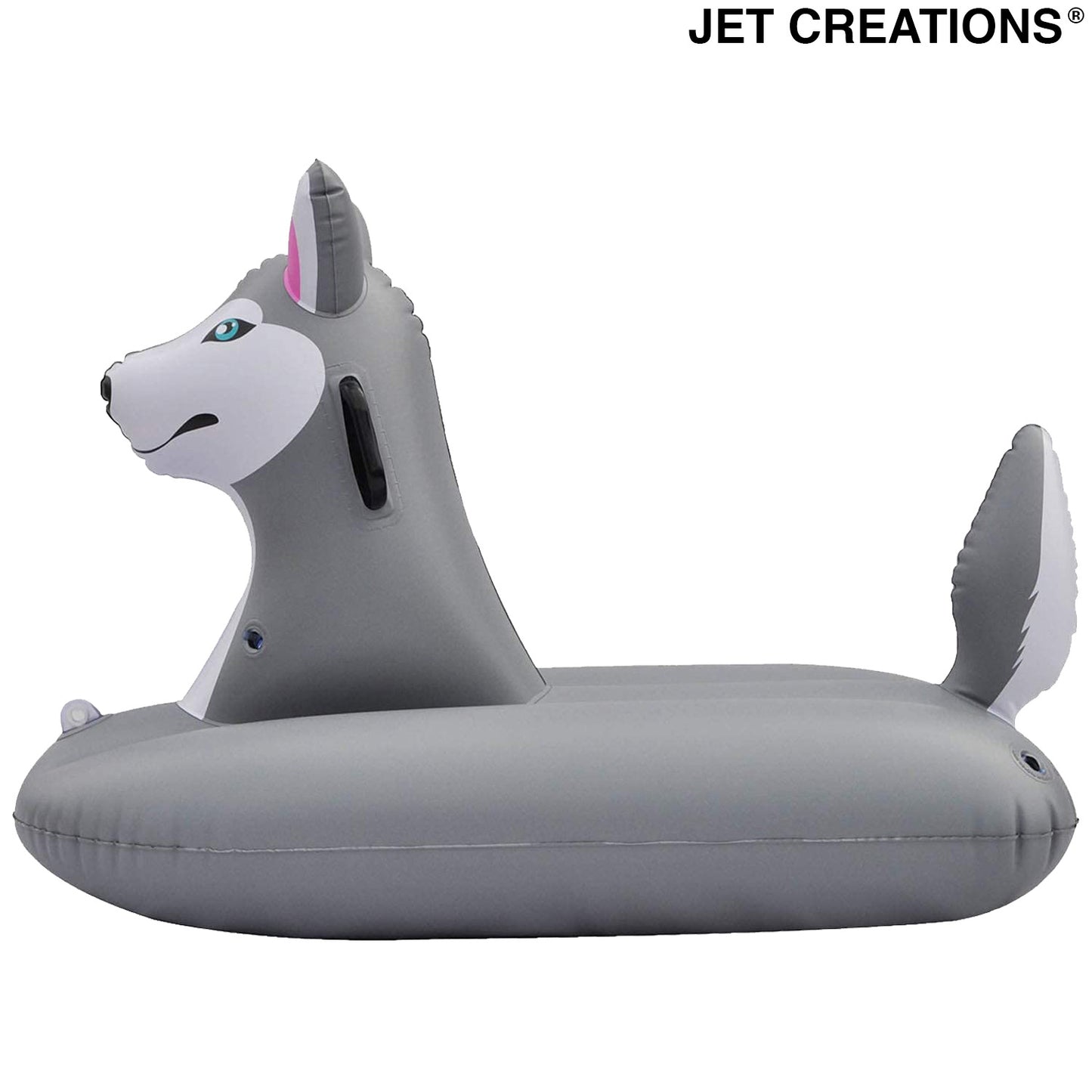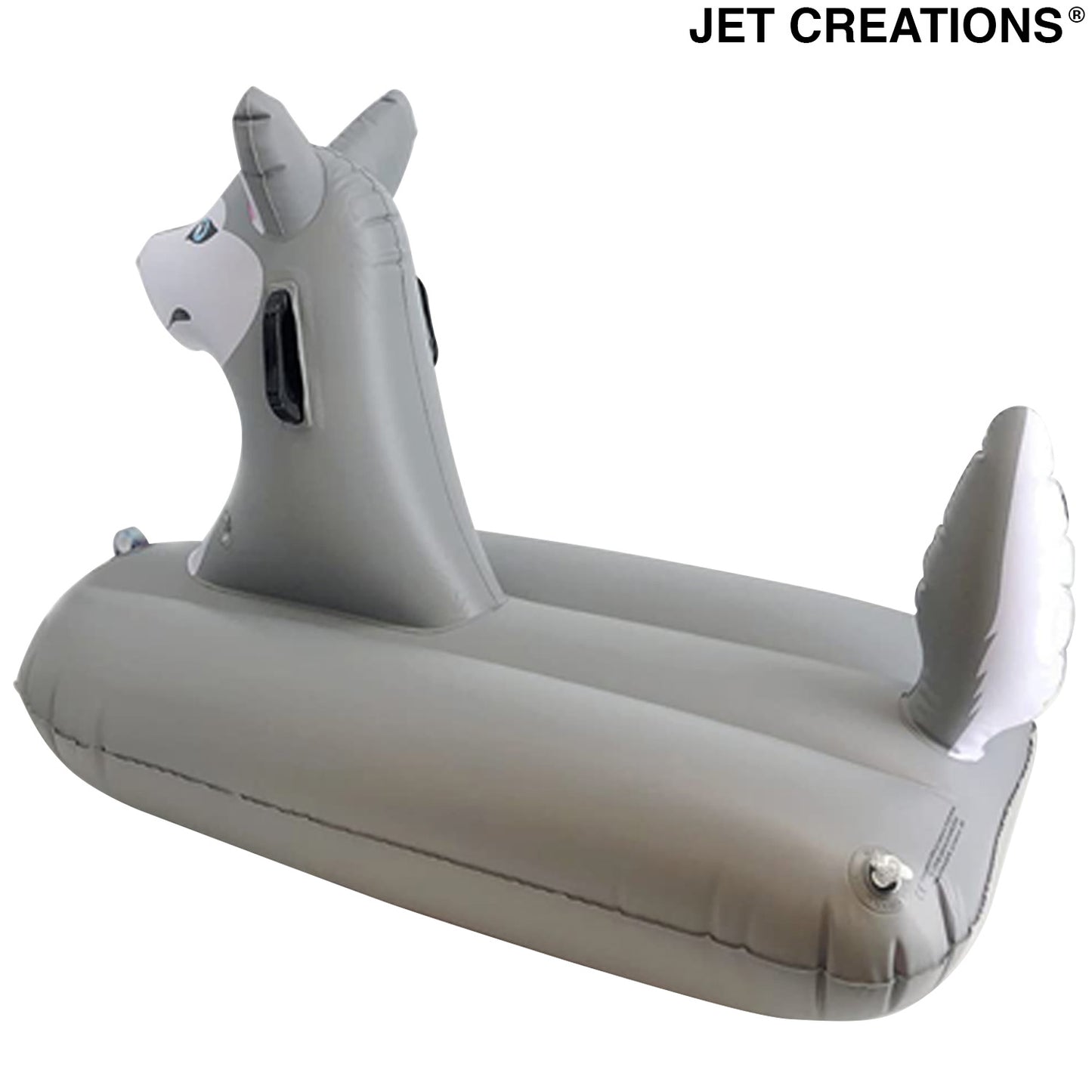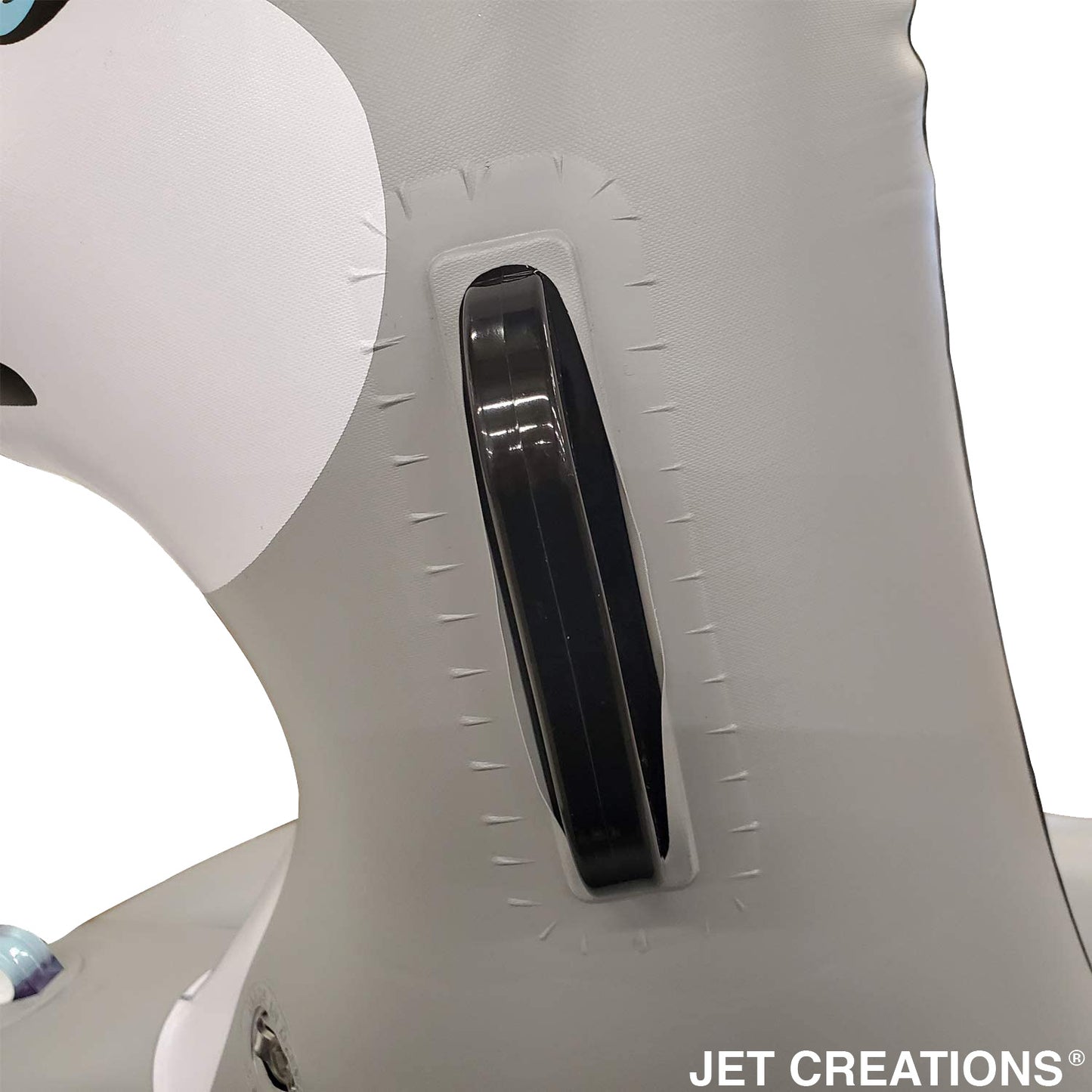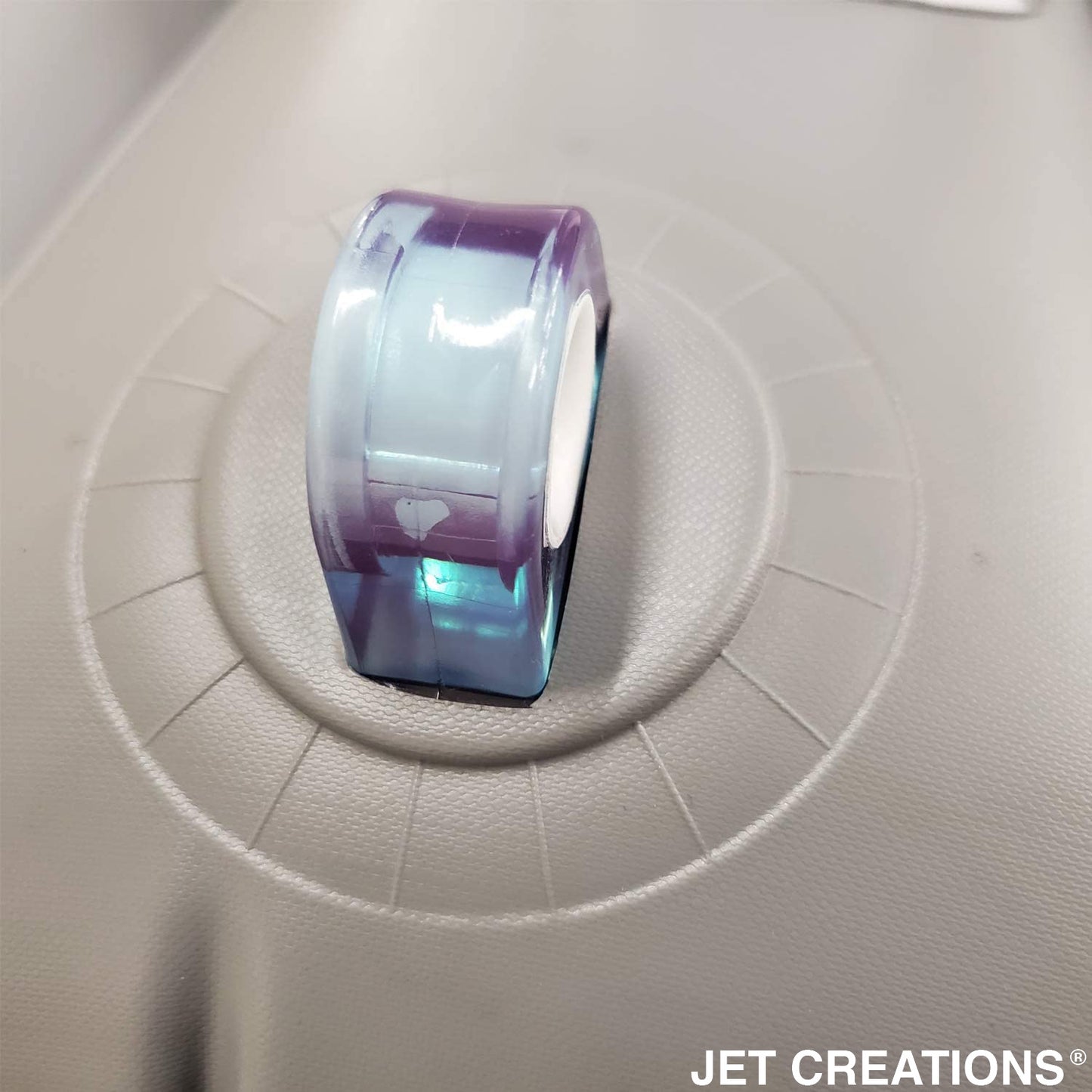 Free Shipping

Your orders will be shipped within 1-2 business days. Standard 2-Day shipping for most orders in the US.

Manufacturer Warranty

Jet Creations offers 30 days manufacturer warranty against parts and labor. Please refer to WARRANTY AND RETURN POLICY below for details